HOLIDAY HOURS!
We will be serving our Brunch menu
the last week of December to the New Year.
December 24th, Christmas Eve
Brunch: 9-4pm, Dinner: CLOSED
December 25th, Christmas Day, CLOSED
December 31st, New Year's Eve
Brunch: 9-1pm, Dinner: 5-10pm
January 1st, New Year's Day, CLOSED
CASSOULET SEASON!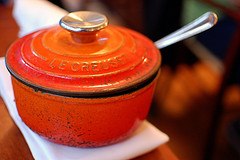 Everyone's favorite red pots are back for the fall/winter season!
Available for Brunch, Lunch & Dinner!