Café Campagne History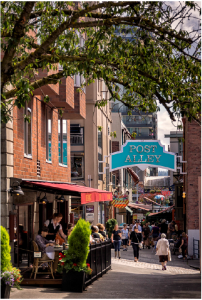 The personality of Café Campagne has grown and evolved considerably from its humble beginnings.  Initially intended to be the 'casual' eatery just underneath its long heralded sibling Campagne Restaurant(1987-2011), the vivacious and approachable Café is now a treasured culinary gem on its own.
In 1994, responding to Seattle diners' interest in more approachable alternatives to traditional fine dining, original owner Peter Lewis seized the opportunity to create a French eatery with a décor and location that  evoked all the aspects of the most cherished marketside cafes around which communities across France have flourished for centuries.   The Café prominently featured a then seldom seen European-style charcuterie case and rotisserie which continually perfumed the air with the aromas of well-seasoned French foods.  The attractiveness and popularity of these items lives on because several of the proprietary item recipes featured in that display are available today to our guests on a routine, if not daily, basis.
The Cafe  was as much a success in contemporary Seattle as it's inspiration has been in France for ages.  The proximity of production to product was a natural pairing that demanded extension.  First, the Café added a warmly lit private event room to its NW corner.  The 'Salle' offers Seattle event planners and would-be hosts the combined benefit of individually prepared foods and expert beverage pairing in a historic venue suitable for private celebrations, benefit functions, business meetings.  Second, the Café opened a patio dining area just alongside historic Post Alley.  The sunny terrace view of the market activities and passersby provides all-day enjoyment for locals and travellers seeking the feel of true European warm-weather dining in one of the most unique and historic spaces in Seattle.
Looking into the future, newly appointed owner Daisley Gordon, seeks to further honour the innate connection between Northwest lifestyle and products and  French culinary roots to explore new  menu offerings. In addition to on-premise dining, the Cafe will also continue to provide guests with take-away options such as the extremely popular cool weather Cassoulet-to-Go to support the highest quality in-home dining experiences for busy Seattle area families, businesses and lovers of authentically prepared French food.
 Café Campagne's  Philosophy
Since opening in 1994, Café Campagne has maintained a consistent commitment to providing every guest with a food, beverage and service experience that is  the best of  informal dining.  Our aim is for this commitment to excellence to foster  an authentic French restaurant experience available anywhere on the West Coast of the US.
In keeping with French standards, we are committed to using only the finest locally and internationally sourced ingredients. We hand craft just about everything in house, including our fresh sausages, other charcuterie, duck confit, smoke salmon and preserved items,  and are extremely knowledgeable about the content of all foodstuffs to support the nourishment and safety of all our guests.  Our wines are individually selected by our Wine Director, who educates our staff in the respectful handling, storage and service of these fine beverages.
Daisley Gordon Bio, Owner & Executive Chef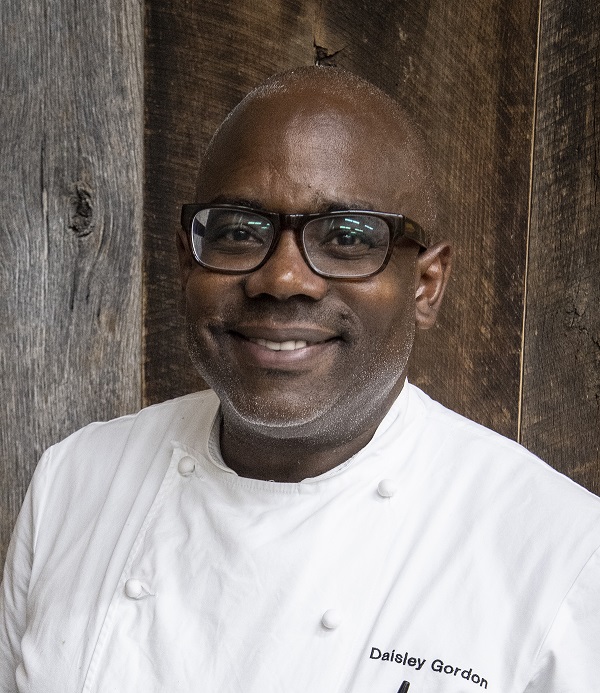 After college, Gordon worked a few years in restaurants to enhance his understanding of the business. He graduated from The Culinary Institute of America in Hyde Park, NY which included an internship with a Certified Master Chef.
In 1995 he landed at Campagne Restaurant –Seattle's standard-bearer of regional French cuisine. He never left. Gordon went from cook to Sous Chef, Chef and eventually Chef/Owner.
At the now 25 year old Café Campagne, he focuses on bringing-out the full flavors and celebrating the bounty of the Pacific Northwest seasons, in the French style.  He maintains passion for French culinary traditions and the French obsession with product quality by his loyal patronage to the Northwest's finest purveyors.
In 2008 Gordon was a competitor on Iron Chef America's fresh berries challenge.
The beneficiaries of Gordon's charitable work includes the Pike Place Market Foundation & the Fred Hutch Cancer Research Center.

Address
Café Campagne
1600 Post Alley
Seattle, Washington 98101
Between Pine & Stewart Street
Tel: 206.728.2233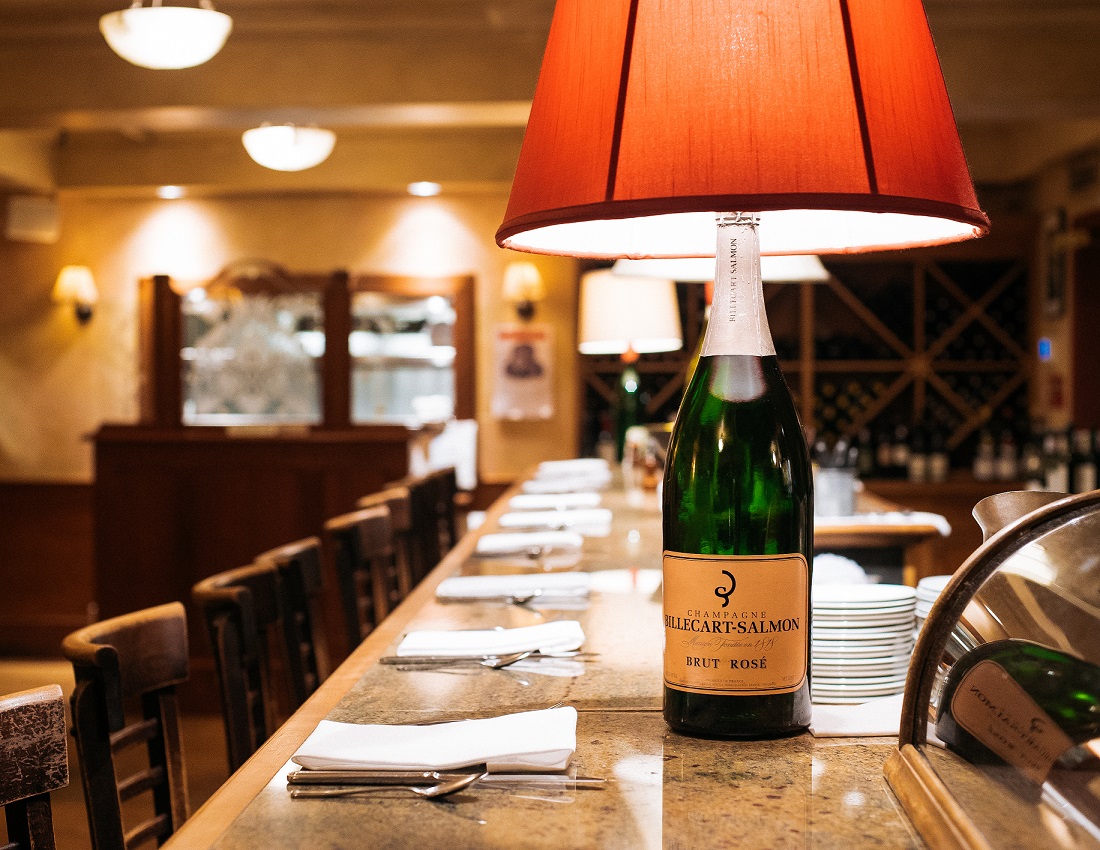 Parking
Street parking is free Sundays & after 8:00 pm Monday-Saturday. There are also ample parking garages that offer great rates, especially earlier in the morning or after 4pm.
Email Contact
Chezvous@cafecampagne.com