The heart of France in the heart of Pike Place Market.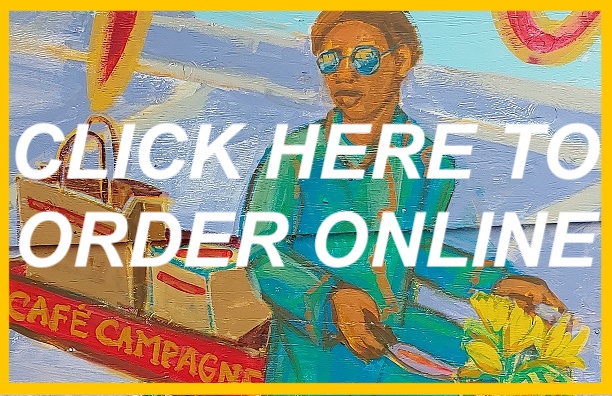 Ordering Options
We've expanded the ways to get Café Campagne's hand-made signature items Wednesday-Sunday 11-5pm:
Online Ordering System (ToGo) is LIVE, for pick-up or downtown delivery.
Downtown Delivery with Rad Power Bike to zip codes: 98101, 98121, 98104 (or 1.5 mi. radius of Pike Place Mrkt.)
On-Demand Walk-up or "Drive-Thru" on Post Alley (Pike Place Mrkt) for speedy, contactless, always friendly access from our patio or loaded directly into your vehicle
Weekly Menu, Specials, Service Info
Check Facebook for full details on purchase options, weekly menu, special requests
See Instagram pictures and videos to get-behind-the-scenes info on featured dishes, ingredients and tips
Our COVID-19 Policy
We have sorely missed your visits. While many restaurants have elected to open their doors, under Phase 2 guidelines, we recognize the severity of this global health crisis and the threat of a disease for which lack a cure or proven therapies.
Even following Phase 2 protections, we don't expect a foot traffic level we need to justify us opening our dining rooms. The Campagne team remains committed to prioritizing the health, safety and well-being of our guests and ourselves as we deliberate on resuming any dine-in or on-premise hospitality.
We are thrilled for your support of our independent business, and warmly invite you to drop by and stay connected!